Take advantage of the vibrant colours and fast-drying, no-bleed ink of PILOT Pintor paint markers to create your own homemade Christmas cards!
You will need
• An old paperback book
• PILOT Pintor paint markers
• Sellotape Strong Sticky
• Westcott Antimicrobial scissors
• FriXion pens
Step by Step
Gather a variety of paper and use PILOT Pintor paint markers to make your mark!
Fill the paper with lines and squiggles.
We used tracing paper, newspaper, brown paper, and coloured craft paper.
What symbols of Christmas can you think of? We chose a star, a present, and a tree.
Use Westcott antimicrobial scissors to cut the shape out multiple times.
These shapes will be arranged on the front of your card.
Use Sellotape Strong Sticky to layer and affix these shapes on top of each other on the front of the card.
Grab a FriXion to write your message inside the card. If you make a mistake, never fear! Use the special tip to erase the error and instantly re-write over your mistake.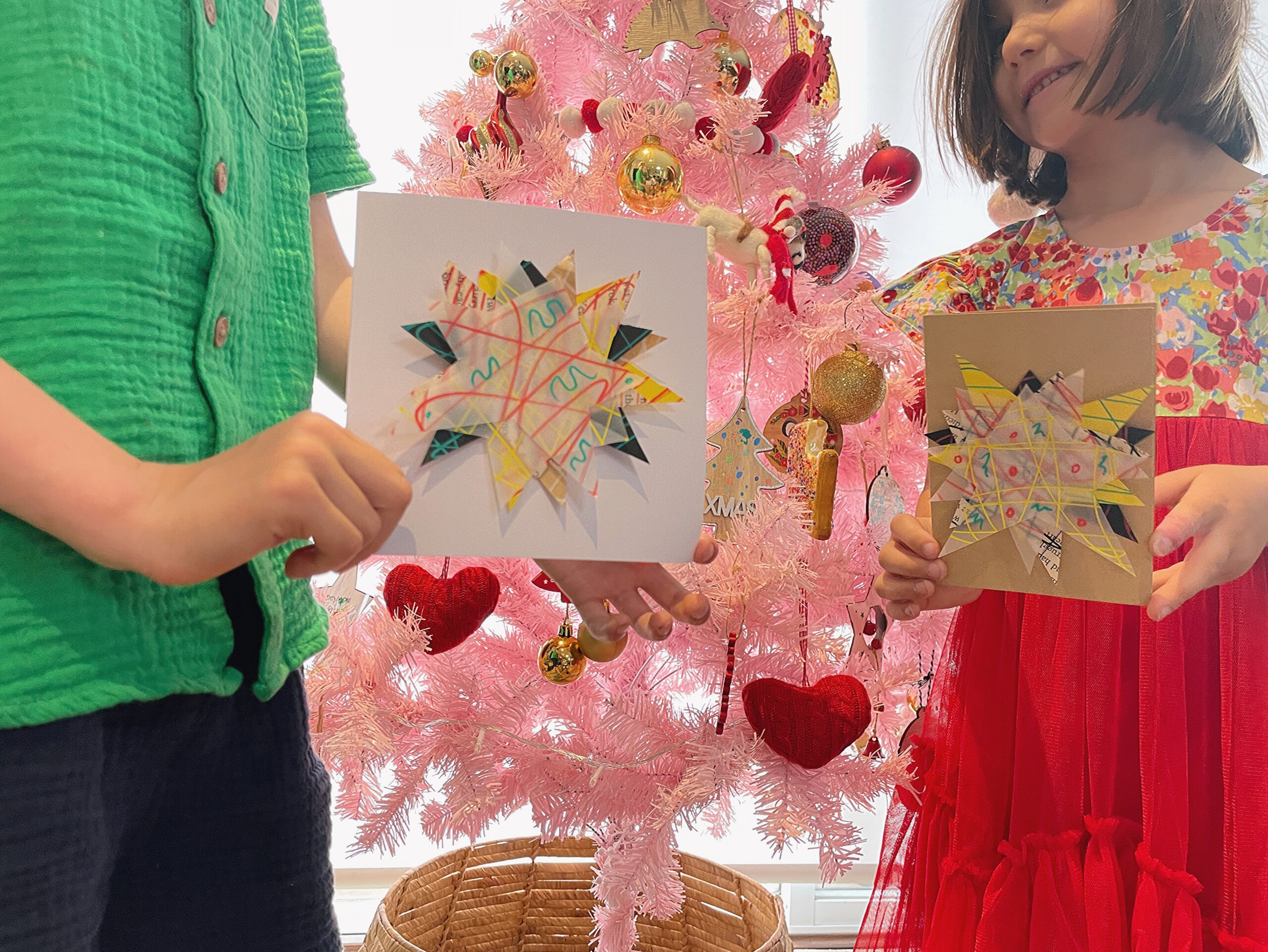 PILOT Pintor Paint Markers make crafting super easy. There's no need for extra brushes, pots of water and washing up – just grab your favourite colour, give it a shake and get painting!  There are 30 colours to choose from, including metallics, neon and pastels!
About Author
Shannon Wong-Nizic
Shannon Wong-Nizic is a teacher, mum of three and avid crafter.  An enthusiastic fan of pom poms, PVA and paint, she runs popular blog and online parenting resource dedicated to all things creative, ohcreativeday.com and has a growing community of 30,000 followers on Instagram.