Crafting is not only fun, it's also a great way to encourage communication and collaboration amongst siblings, whilst helping children develop confidence in their own abilities.
Craft expert, Shannon Wong-Nizic who runs online parenting resource, Oh Creative Day, says: "Getting creative promotes all kinds of communication, as children have to describe and express their ideas, problem-solve and take creative risks. Working together on creative projects encourages siblings to discuss, negotiate and work together towards a single goal."
Shannon has developed three innovative and fabulously creative Halloween craft activities with Pintor Neon Paint Markers for children to enjoy: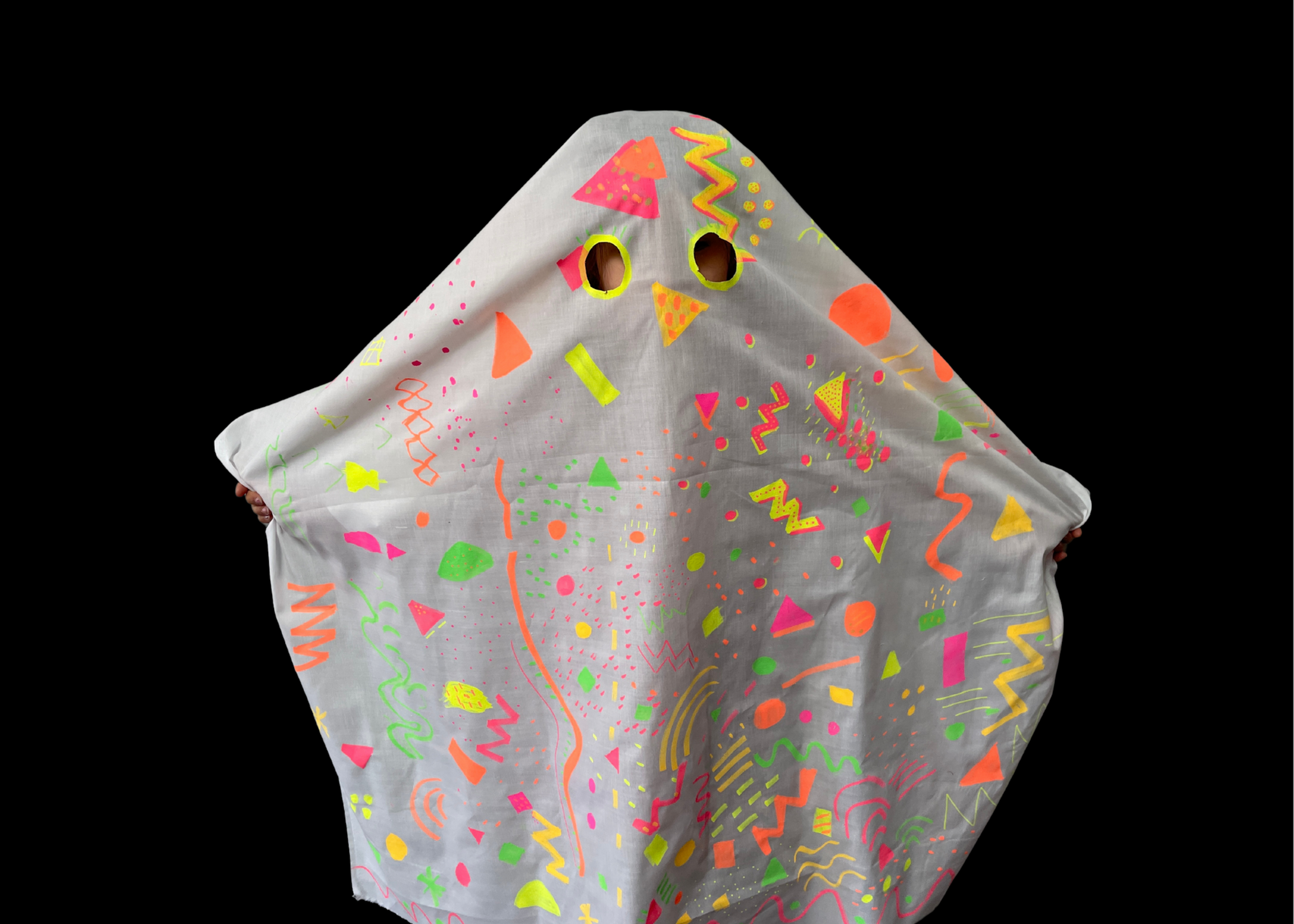 1. Arty Ghost – this cute ghost costume is 100 per cent fun and zero per cent scary, due to the gorgeously bright neon colours! All you need is an old sheet and a set of Pintor Neon Paint Markers.
Shannon Says:
"The Arty Ghost activity is grounding and absorbing as it provides sensory input which helps with emotional regulation. Presenting familiar items in different ways is a great way to keep children engaged with art-making. Introducing a new material or canvas and inviting your child to create with it can lead to all kinds of creative possibilities. There is no right or wrong way to create!
We used PILOT Pintor Paint Markers to create designs on a piece of cotton. The feel of the pens on the fabric created the loveliest sensory experience and novelty-factor was high! We all remarked about how vibrant the markers looked on the fabric. Pintor Paint Markers are so adaptable across different canvases!
Creating definitely leaves us feeling calmer and more connected! Being able to wear your own bespoke Halloween costume creates an amazing sense of pride in little artists!"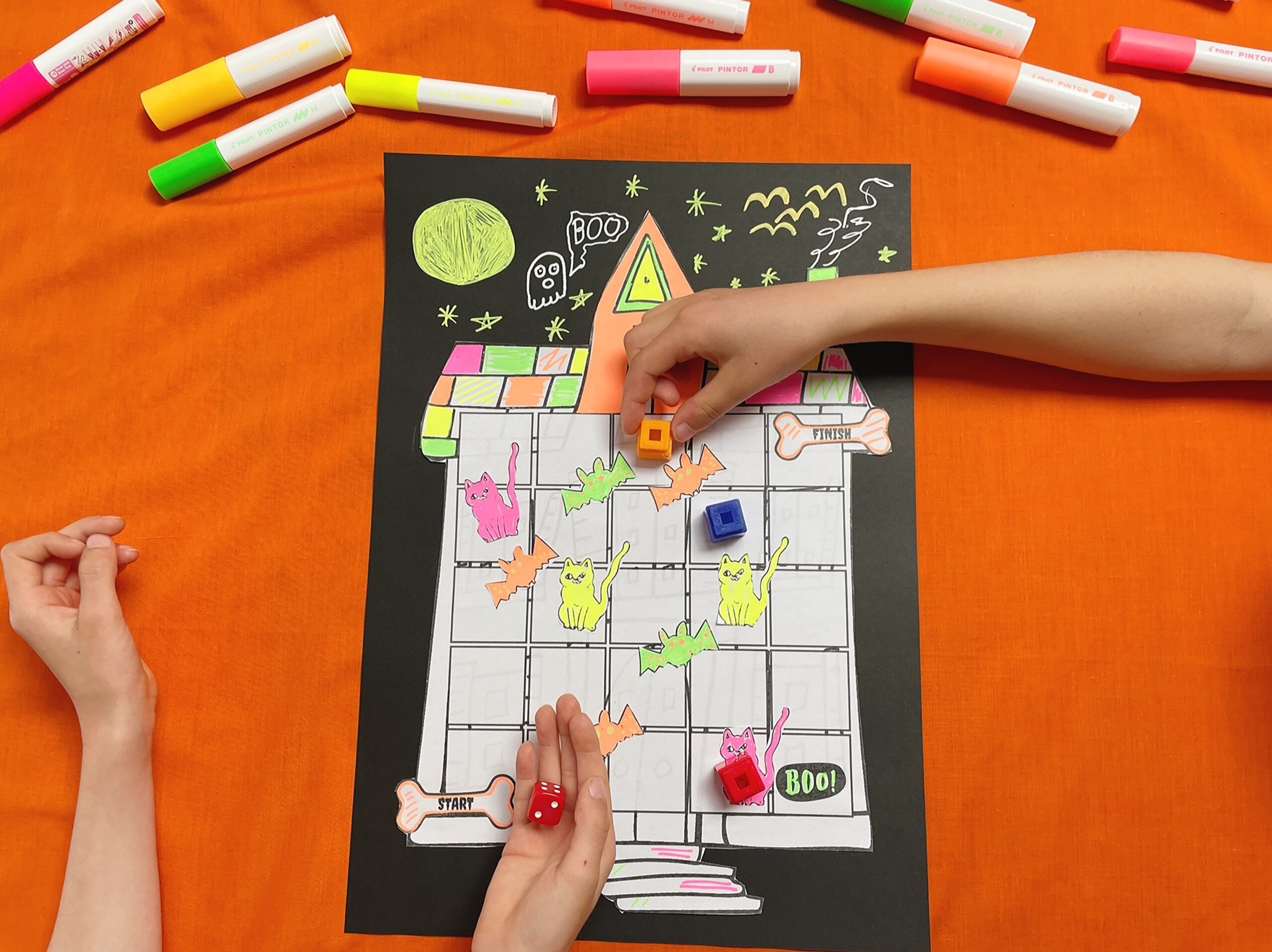 2. Cats and Bats Boardgame - The Cats and Bats board game has been designed to promote collaboration between children whilst celebrating creative play. Inspired by snakes and ladders, land on a cat and slide down the tail, land on a bat and fly up to the adjoining square. All you need to do is cut out and colour in the board game and cat and bat templates for hours of endless fun!
"Board games are not just a fantastic way to get children off screens, they are a perfect opportunity to learn through play whilst promoting connection. Board games encourage children to apply their numeracy knowledge whilst practising important skills like turn-taking and good sportsmanship," says Shannon.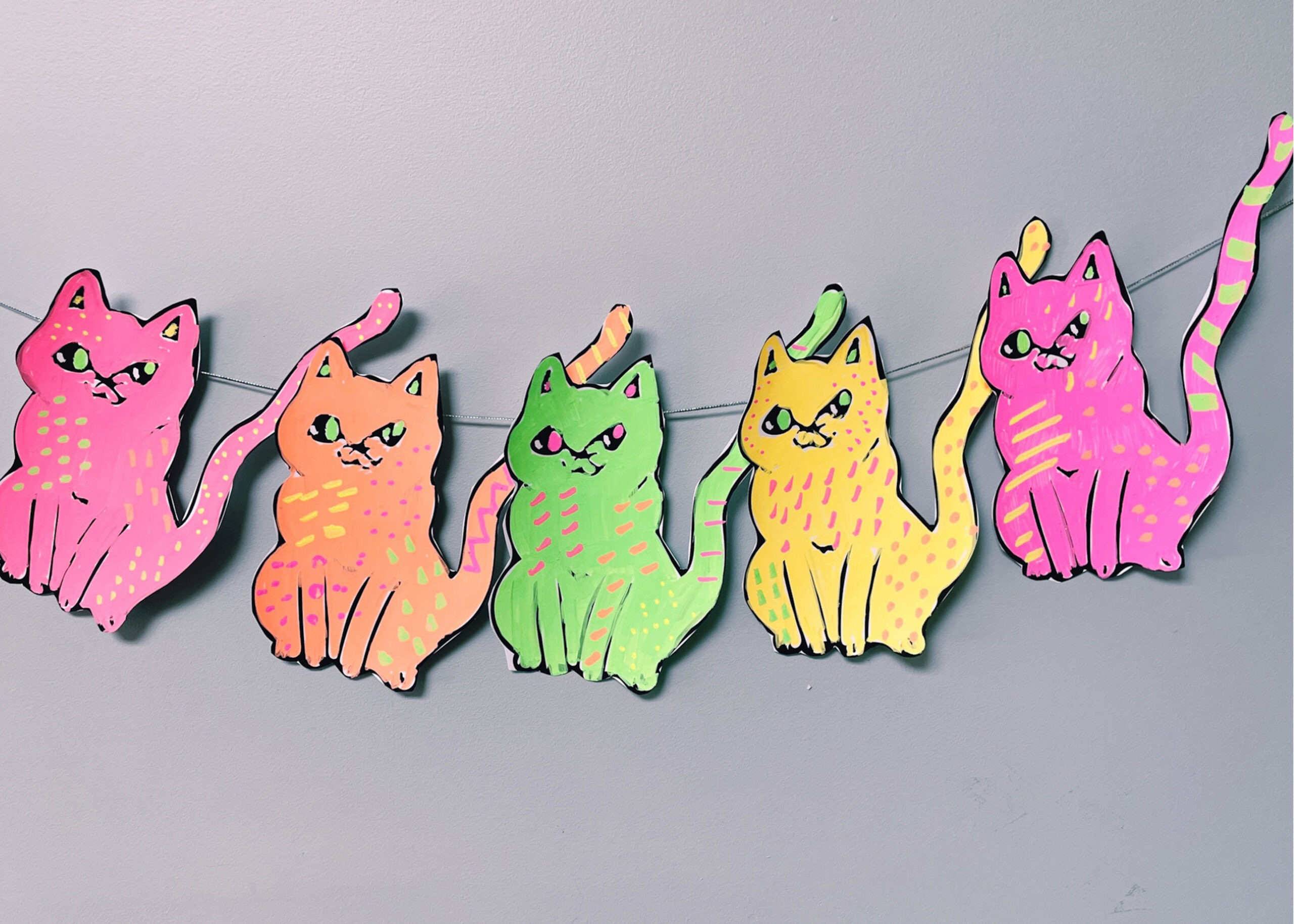 3. Neon Cat Bunting – Cutting out with scissors helps with fine motor-skills and encourages confidence. Children can colour in and decorate the cats in any way they choose to express their unique creativity. "When it comes to craft, there's no such thing as perfect. Playing and creatively experimenting is much more fun than aiming for perfection," says Shannon.
PILOT Pintor Paint Markers make crafting super easy. There's no need for extra brushes, pots of water and washing up – just grab your favourite colour, give it a shake and get painting!  There are 30 colours to choose from, including metallics, neon and pastels!
About Author
Shannon Wong-Nizic
Shannon Wong-Nizic is a teacher, mum of three and avid crafter.  An enthusiastic fan of pom poms, PVA and paint, she runs popular blog and online parenting resource dedicated to all things creative, ohcreativeday.com and has a growing community of 30,000 followers on Instagram.