Part of the charm of enjoying a fountain pen is striving for that perfect union of pen, paper and ink.
So when PILOT announces that the range of their much sought-after iroshizuku inks are being updated, the global fountain pen community and artists worldwide, stand up and take note.
The name 'iroshizuku' is derived from the Japanese words 'iro' meaning colour and 'shizuku' meaning droplet. But 'iroshizuku' means so much more than a droplet of colour. It has become synonymous with the luxury of taking the time to enjoy a rich burst of vibrant colour, as the opening of every new bottle is packed with anticipation and creative inspiration.
Using iroshizuku inks is something to be savoured. PILOT has taken the time to create luxury so that you can take the time to delight in the experience. Every stroke of iroshizuku ink that glides across the page leaves behind a personal signature of a colour shade that is nuanced by the union of your choice of pen, ink and paper. Change any of these and you create a new experience. An experience that is personal to you, your personality and what inspires you.
When Ryosuke Namiki and Masao Wada produced the first fountain pen made in Japan on 9 February, 1916, little did they know that they were creating the foundations for what was destined to become one of the largest pen manufacturers in the world, PILOT. While PILOT were no strangers to manufacturing ink, it wasn't until 2002 that the iroshizuku concept was embraced.
An important figure in the iroshizuku story is Kiyomi Hasegawa. Driven by her discussions with customers over a 15 year period in her role as an in-store salesperson, Ms Kiyomi took the overwhelming feedback of 'we want more colours', to her new role in the product planning section for PILOT's premium range. There she was able to apply the inspiration she obtained from a trip to picturesque Kyoto, to the development of the famous iroshizuku colour palette, which is inspired by Japanese nature. The new colours are a testament to this unwavering commitment.
It took 5 years of meticulous planning and detailed fine-tuning before the inaugural set of iroshizuku inks was released in 2007. Product planners and ink engineers shared actual examples of nature as the ink engineers attempted to capture the colours in samples until there was a meeting of tired minds and a much welcomed agreement to proceed.
Five prototypes were created for each colour before the final choice was put through rigorous testing to ensure it stood up to PILOT's proud standards. The marketing department then applied a poetic approach to interpreting appropriate names that evoked the beauty and serenity of Japan's natural landscapes and flora, such as Fuyu-syogun (Old Man Winter) and Momiji (Autumn Leaves).
Both colour and name are packed with meaning and emotion, designed to evoke luxurious moments of creativity that fountain pen enthusiasts and artists have been enjoying ever since.
PILOT have taken the time to create moments of luxury so that you can take the time to delight in the experience.
Specifically formulated for fountain pens, iroshizuku inks offer a superior quality writing experience. Their ability to dry relatively quickly means less smudging on paper and very little residue left behind in your pens, making it easier to clean them after use so that you can enjoy a variety of colours with the same pen. They are inks that flow smoothly as your nib glides across the paper leaving behind a generous amount of uninterrupted colour and strokes of subtle variations of shading with a gorgeous sheen.
The beauty and ingenuity of the award winning iroshizuku 'perfume' bottle completes the luxurious experience. Taking its lead from the cosmetic industry, the perfume bottle inspired design offers a generous opening to take large sized fountain pens and comes with an ingenious dimple that ensures every last drop of wonderful ink is accessible and put to good use.
iroshizuku inks are a joy to use, whether it is for formal or informal writing, drawing or casual doodling and the new colours breathe life into an already vibrant palette.
The new colours, Hana-Ikada (Cherry Blossom Petals), Hotaru-Bi (Firefly Glow) and Sui-Gyoku (Emerald Green) build on the already sumptuous palette inspired by Japanese nature as it flows gracefully from season to season. They take the place of Ina-Ho, Tsuyu-Kusa and Tsukushi who have made way for the new additions.

Hana-ikada, inspired by cherry blossom petals, offers a powdery pink ink that never settles. Hotaru-bi, the Firefly Glow, adds a vivid and dazzling yellow to the nature inspired palette with an amazing flow. Sui-gyoku, resembles an Emerald Green, bringing a fresh take to vibrant green. The three new colours look amazing as a trio but any of them individually would make a welcome addition to an enthusiast's ink swamp.
Picking an iroshizuku ink reflects a measured, meaningful choice. One that values quality, craftsmanship and an appreciation of the beauty and culture of Japan.
With PILOT, anyone can explore the joy of using a fountain pen, with a wide selection of affordable writing instruments to choose from and of course a rich palette of natural hues to derive inspiration from.
You can now enjoy PILOT's most popular colours in convenient iroshizuku fountain pen ink cartridges – specially designed for use in all PILOT and Namiki Cartridge / Converter fountain pens. The cartridges are easy to refill with, stamped with their respective ink colour names for quick identification and the iconic metallic packaging adds a luxurious touch to the travel-friendly design.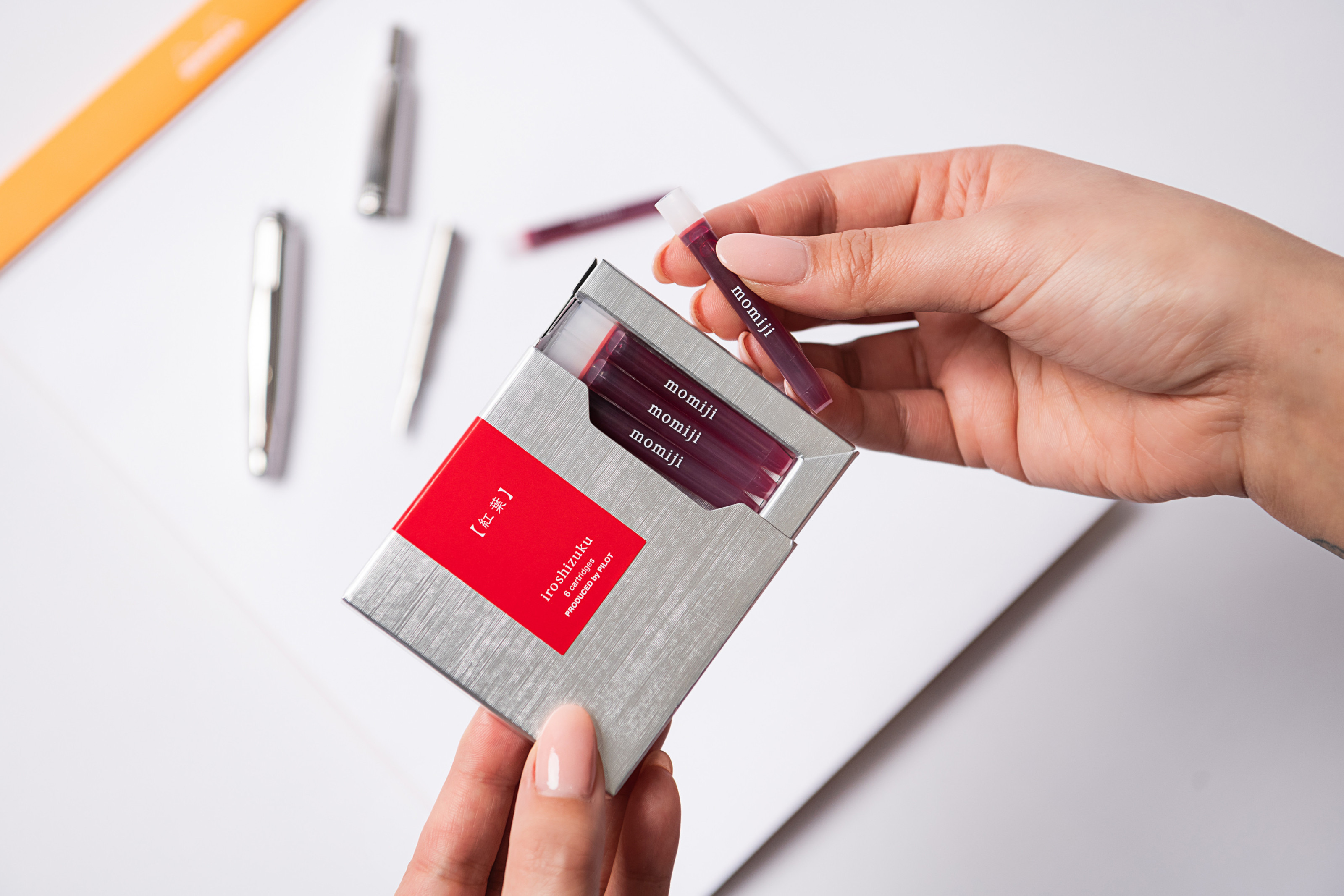 Find your ideal union of pen, ink and paper and be inspired to pursue new creative endeavours by visiting our PILOT Premium Writing Collection.
Immerse yourself in the luxury of time and see what you can create using iroshizuku inks with Candace Milner of @pensivecandy.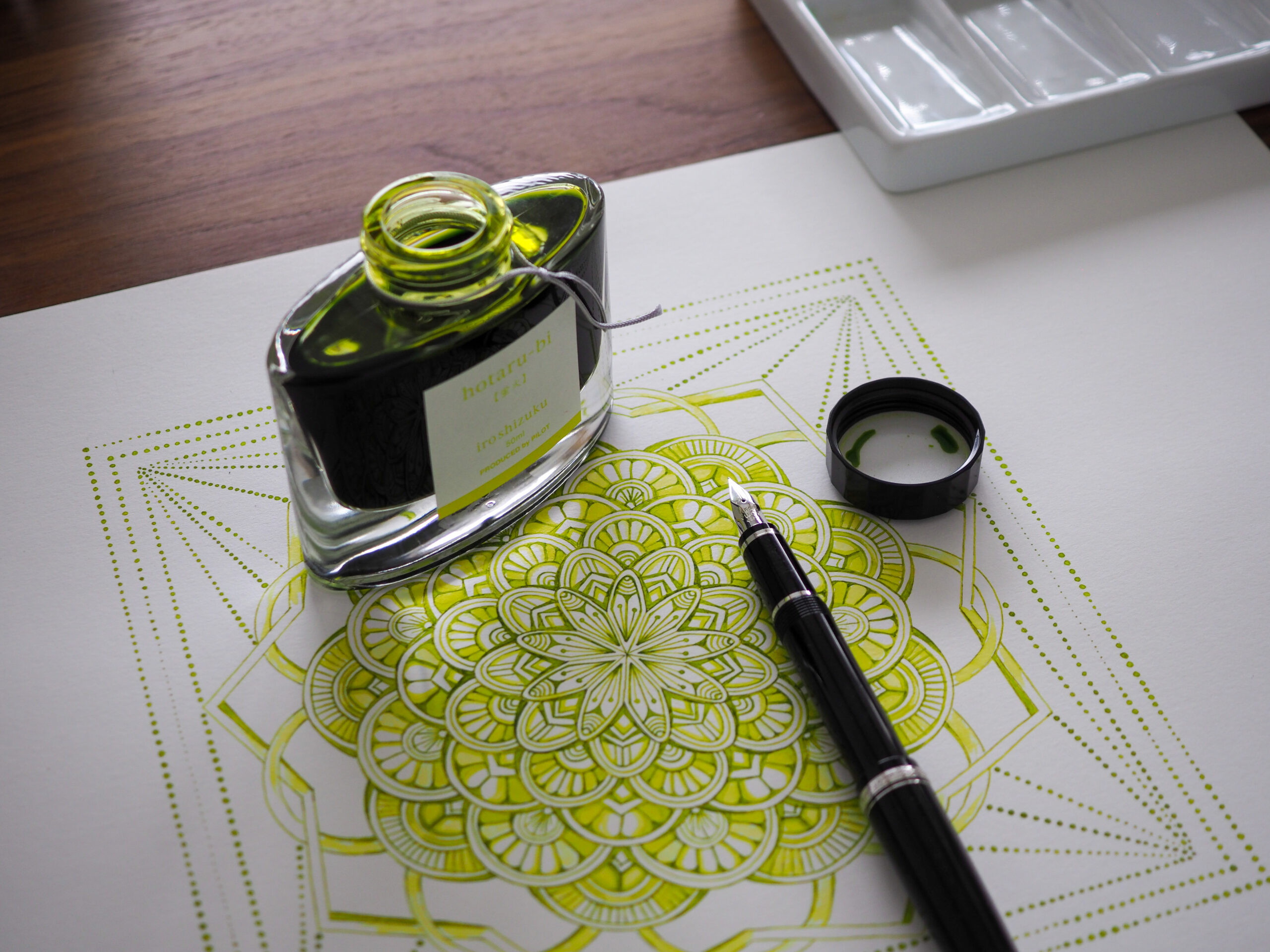 Paul has been obsessed with writing instruments for over 30 years. In this time, he has bought, sold, found, lost, ruined and written about every aspect of collecting pens and pencils. While he doesn't like to play favourites, he is the first to admit that Japanese writing instruments hold a soft spot in his crowded heart, with his favourite being the next when he buys.